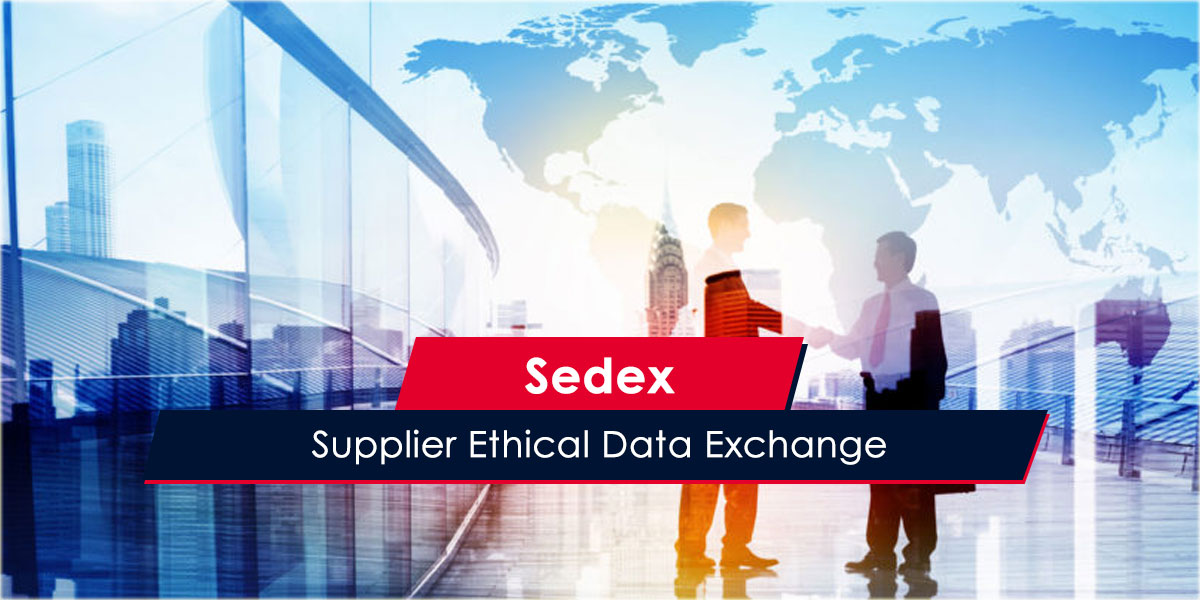 Sedex (Supplier Ethical Data Exchange)
Sedex is a global membershiporganisation that prides itself on making it simpler to do business that's good for everyone.
Sedex is a not for profit, membership organisation which is dedicated to driving improvements in ethical and responsible business practices in global supply chains. Through its secure online data base, Sedex shares ethical supply chain data so that brands and retailers can see how their suppliers are meeting their social and ethical responsibilities. Sedex currently has more than 36,000 members in over 150 countries, making it a truly global organisation.
Sedex aims to achieve two important things:
» Ease the burden on suppliers by reducing the need for numerous audits, questionnaires and certifications.
» Improve the ethical performance of global supply chains.
Sedex focuses on four key areas:
» Labour Standards
» Health and Safety
» The Environment
» Business Ethics
What are the Benefits of SEDEX?
For Buyers: we make it simpler to understand how your supply chain is performing, and to identify and act on opportunities for improvement. Sedex Advance supports you at every stage of your sustainable procurement programme. This helps protect your business and enables you to be proactive. You can use risk assessment tools to prioritise your actions and resources to where they are most needed.
For Suppliers: we make it easy to share information with multiple customers in an agreed format. This frees up time spent on unnecessary duplication, saving time and money.
For Sedex Certification
Call: 7500780000, 9837097100
Email: info@iqsglobal.com
Make an Enquiry
Fill the following form for Sedex Certification: