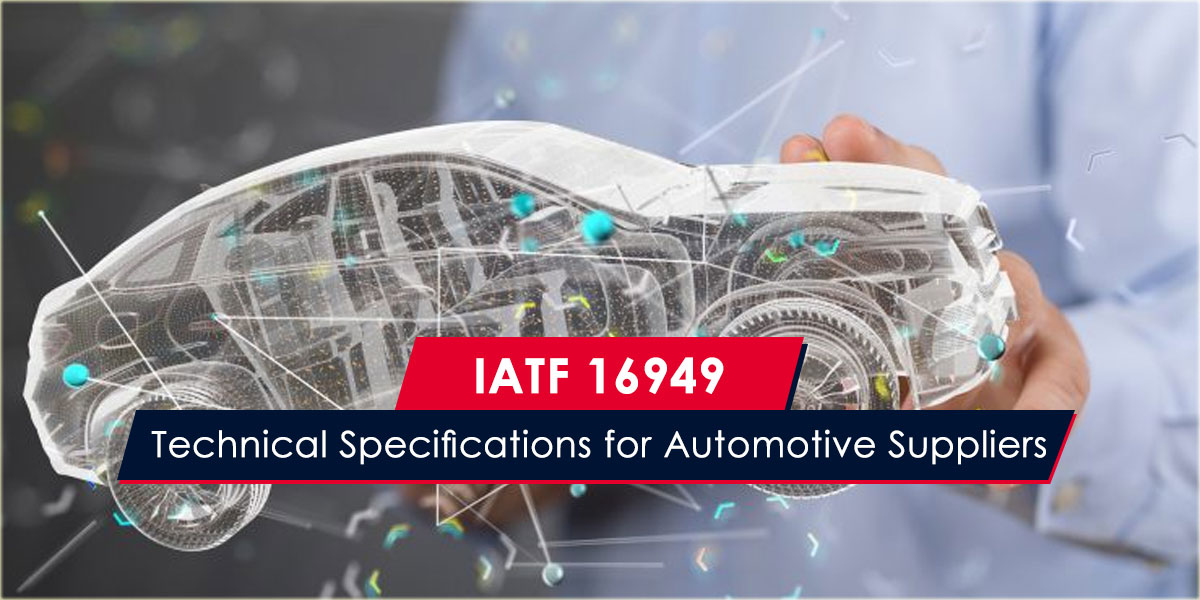 What is IATF 16949 Automotive Supplier's Management System
IATF 16949:2016 (Replaces ISO/TS 16949:2009) Is A Standard That Establishes The Requirements For A Quality Management System (QMS), Specifically For The Automotive Sector. IATF 16949 Standards Provides A Set Of Guidelines To Help Make Sure That You Do Not Miss Any Crucial Elements Automotive Sector That A QMS Needs To Be Successful. IATF 16949 Is One of the Automotive Industry's Most Widely Used International Standards For Quality Management.
What are the Benefits of IATF 16949?
The benefits of IATF 16949 cannot be overstated; companies large and small have used this standard to great effect, discovering and securing tremendous cost and efficiency savings. Here are just a few of these benefits:
» Improve your image and credibility
» Qualify to supply the automotive industry
» Improve customer satisfaction
» Fully integrated processes
» Use evidence-based decision making
» Create a culture of continual improvement
» Engage your people
For IATF 16949
Call: 7500780000, 9837097100
Email: info@iqsglobal.com
Make an Enquiry
Fill the following form for IATF 16949 Certification: