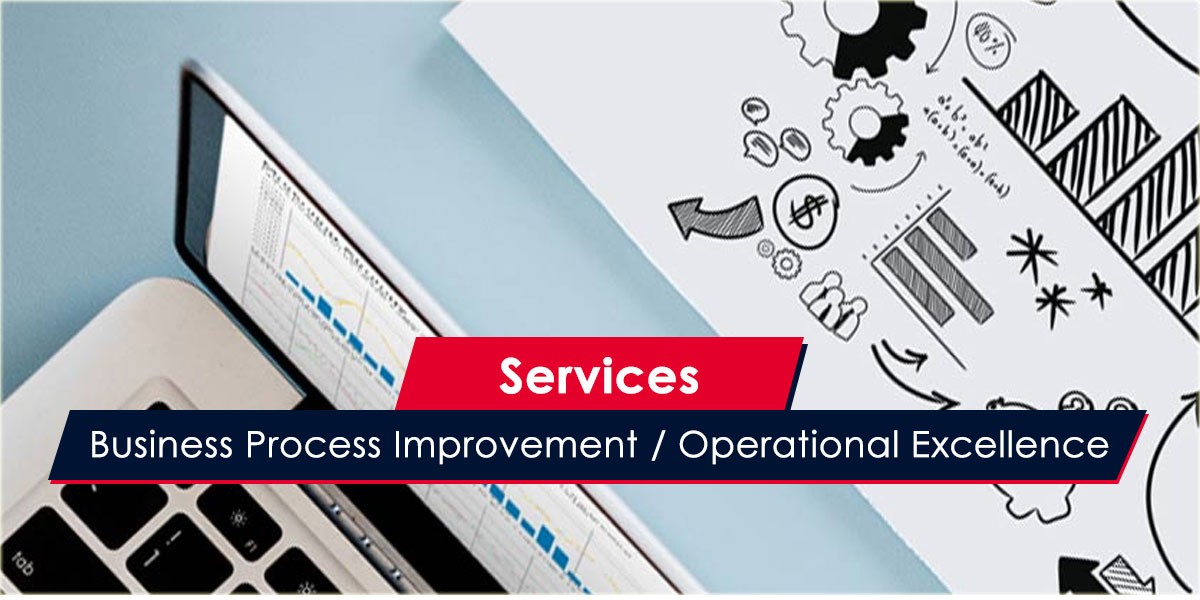 Business Process Improvement / Operational Excellence
BPI leads to quality improvements, service enhancements, cost reductions, and productivity increases of a business activity or process.
Many companies embark on a BPI program in an effort to improve their operational performance and drive competitive advantage in the marketplace.Its also commonly known as Operational Excellence.
Many organizations strive for Operational Excellence, but do not achieve their intended goals. There are several reasons why those companies fail to achieve their goals. We have summarized the most important causes in this article.
Do you strive for operational excellence and are you looking for a reliable partner with the right expertise, extensive experience with conventional methodologies and tools, and the right soft skills to achieve a "cultural change" within your organization? Then you have come to the right place.
BPI/OPEX METHODOLOGIES AND TOOLS
Are you looking for a partner who can support and/or train you quickly and efficiently in the field of OpEx methodologies and tools? We can assist you with the implementation of lean, TPM, kaizen,, six sigma, human error reduction (HER), , visual management, VSM, 5S, SMED, OEE, FMEA, , Gemba , TPM, poka yoke, DFSS, Lean Introduction Game... But OpEx is more than just the implementation of methodologies and tools!Our BPI/ OpEX Consulting services incorporate:
1) Lean Manufacturing
2) Total Productive Maintenance (TPM)
3) 5S
4) Kaizen
5) DMAIC Methodology
6) Six Sigma
7) SMED
8) Visual Management
9) Organizations Health Check-ups
10) Quality & Productivity Improvements