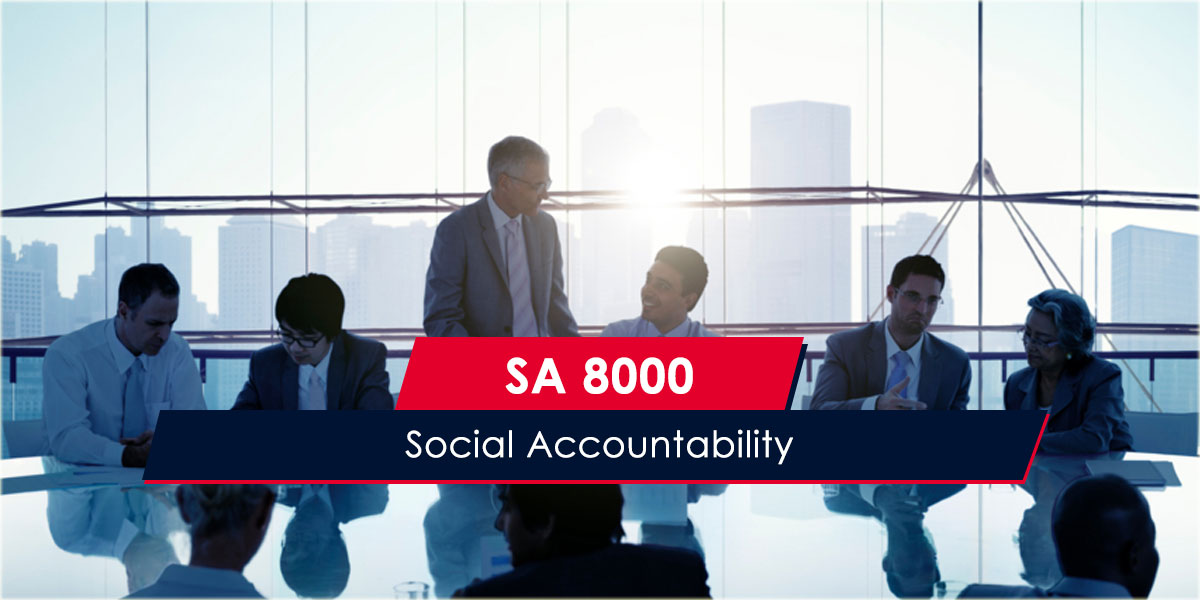 SA 8000:2014 (Social Accountability)
SA 8000 is an international certification standard that encourages organisations to develop, maintain and apply socially acceptable practices in the workplace.
IQS Global is leading SA 8000 consultants in India. We are transnational ISO certification consultants with clients in India, We provide quick, result oriented and easy to implement consultation and training for SA 8000 certificate.
We have been associated with organizations across the world for their SA 8000 certification project. Whether you are a small organization or a multinational corporate, our proven consultation solutions will ensure that you implement SA 8000 standard in the most effective manner with timely project completion.
Our SA 8000 certificate consultation services include awareness training, social responsibility management policy - objectives workshop, gap analysis, documentation design including manuals, procedures, work instructions, formats etc., implementation assistance & training, internal auditor training, lead auditor training, assistance in conducting internal audit, pre-assessment audit and everything required to ensure a 100% successful SA 8000 certification audit within scheduled project completion time period.
Whats is SA 8000:2014?
It was created in 1989 by Social Accountability International (SAI), an affiliate of the Council on Economic Priorities, and is viewed as the most globally accepted independent workplace standard. It can be applied to any company, of any size, worldwide.
SA 8000 certification addresses issues including forced and child labour, occupational health and safety, freedom of association and collective bargaining, discrimination, disciplinary practices, working hours, compensation, and management systems.
As well as setting workplace standards worldwide, SA 8000 also embraces existing international agreements, including conventions from the International Labour Organisation, the Universal Declaration on Human Rights and the United Nations Convention on the Rights of the Child.
What are the Benefits of SA 8000:2014?
» Proves your commitment to social accountability and to treating your employees ethically and in compliance with global standards
» Improves the management and performance of your supply chain
» Allows you to ensure compliance with global standards and reduce the risk of negligence, public exposure and possible litigation
» Supports your corporate vision and build and reinforce the loyalty of your employees, customers and stakeholders
» Enables you to demonstrate proper social accountability when bidding for international contracts or expanding locally to accommodate new business
What are the Requirements of SA 8000:2014?
» Child labour is not permitted
» Forced labour is not permitted
» Health and safety have to be assured
» Freedom to organize and collective bargaining have to be guaranteed
» Discrimination is not permitted
» Disciplinary practices are not permitted
» Working hours shall not exceed 48 hours a week, with a maximum of 12 hours overtime
» Remuneration shall be sufficient
For SA 8000:2014 Certification
Call: 7500780000, 9837097100
Email: info@iqsglobal.com
Make an Enquiry
Fill the following form for SA 8000 Certification: