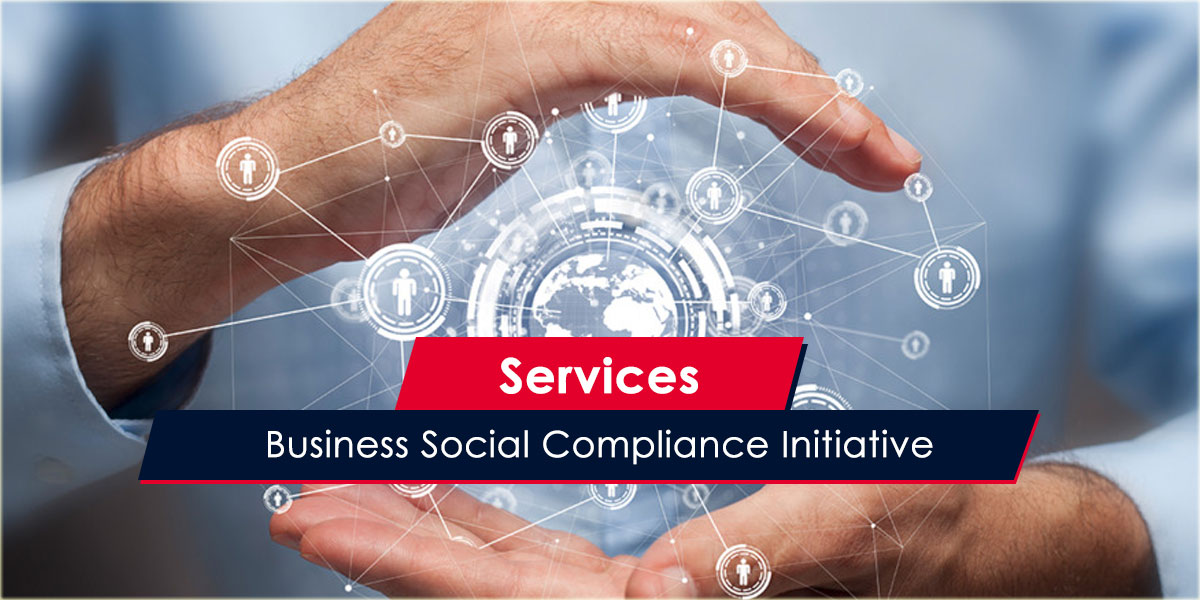 Business Social Compliance Initiative
BSCI stands for Business Social Compliance Initiative, a common and standardized European approach for monitoring social standards, in all supplier countries for all consumer goods. It tries to involve all stakeholders in Europe and supplier countries so there are no issues of competition between countries, suppliers, and retailers. BSCI is not a certification system; rather it provides a specific process with uniform management instruments for Members, suppliers, auditors and qualifiers. This approach ensures uniform audit procedures and evaluation thus comparability of the results.
The following requirements are of particular importance and are implemented in a developmental approach:
» Legal Compliance
» Freedom of Association and the Right to Collective Bargaining
» Prohibition of Discrimination
» Compensation
» Working Hours
» Workplace Health and Safety
» Prohibition of Child Labour
» Prohibition of Forced Labour and Disciplinary Measures
» Environment and Safety Issues
» Management Systems Intertek Testing Services Taiwan is the independent monitor that recognized by BSCI
BSCI is an initiative open to retailers, importers and brands engaged in improving working conditions in their global supply chain. The initiative is working to support buying companies to integrate the BSCI Code of Conduct into the heart of their business practices and develop their supply chain while respecting labour rights. In parallel, BSCI also brings direct benefits to the other actors of the supply chain, including producers, stakeholders and ultimately, workers.
Benefits for Retailers, Importers and Brands
» One holistic and simple approach
» Improved internal management systems
» Efficient risk management
» No duplication of efforts and costs
» More leverage throughout the supply chain
» One aligned message to all producers
» Reduced audit fatigue
» Increased time and resources for improvements and remediation
» Influence on key players of the supply chain
» Opportunity to network and exchange best practices
Benefits for Producers
» Fewer social audits
» Access to a broad network of international buying companies
» Improve internal management processes
» Focus on improvements and remediation
» Influence on key players at national level
Benefits for Stakeholders
» Advise and influence a leading initiative impacting the social compliance of 1,700+ companies
» Participate and guide improvement and remediation activities
Benefits for Workers
» Increased awareness of labour rights
» Better access to grievance mechanisms
» Improvement of working conditions