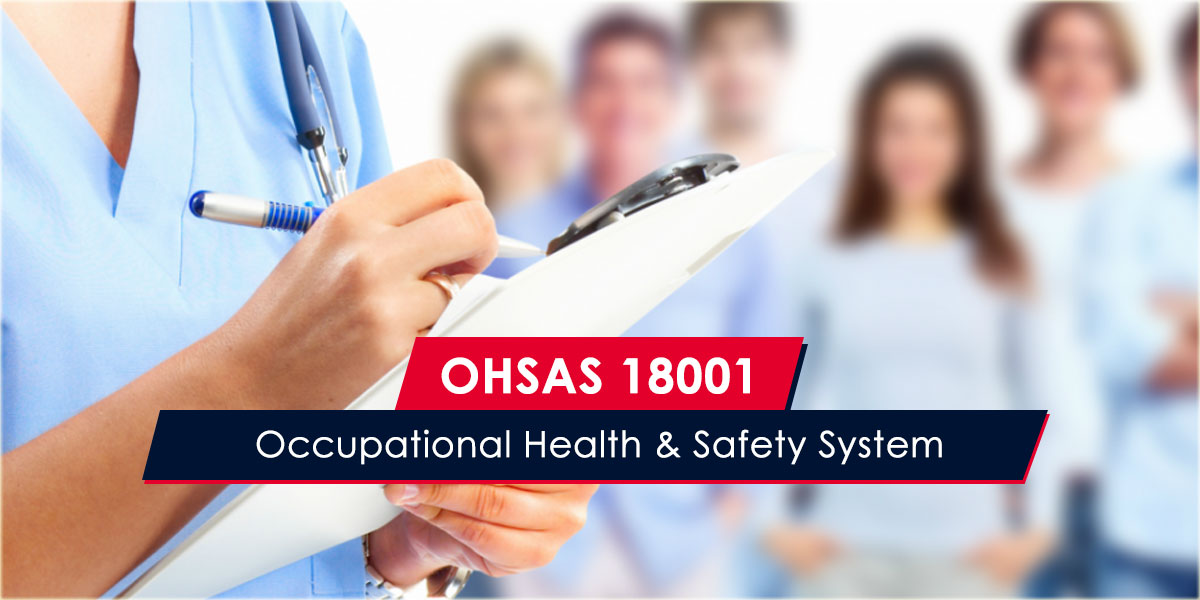 OHSAS 18001(Occupational Health & Safety System)
The OHSAS 18001 is the international Occupational Health and Safety Management System standard. OHSAS 18001 has been developed to be compatible with ISO 9001 and ISO 14001 to allow easy integration.
The implementation / certification to OHSAS 18001 ensure that your operations are safe for your employees and the surrounding environment.
It also proves that you are actively working to ensure health and safety of employees. Adherence to Legislative / regulatory requirements and continual improvement are two important aspects of OHSAS 18001.
Who is it relevant to?
These standards are applicable to companies of any size, but is especially relevant to the companies:
» with a large work force
» manual or heavy work tasks
» high risk work environments.
The elements of OHSAS 18001 includes:
» Policy and commitment
» Legal requirements
» Hazard identification, risk assessment & risk controls
» Objectives & Management Programs
» Organization & personnel
» Training, Communication & Consultation
» Documentation & records
» Operational Controls
» Emergency Readiness
» Measurement & monitoring
» Accident & incident investigation, corrective & preventive action
» Audit & Review
For OHSAS 18001 Certification
Call @ 09837097100
Email @ info@iqsglobal.in
Make an Enquiry
Fill the following form for OHSAS 18001 Certification: