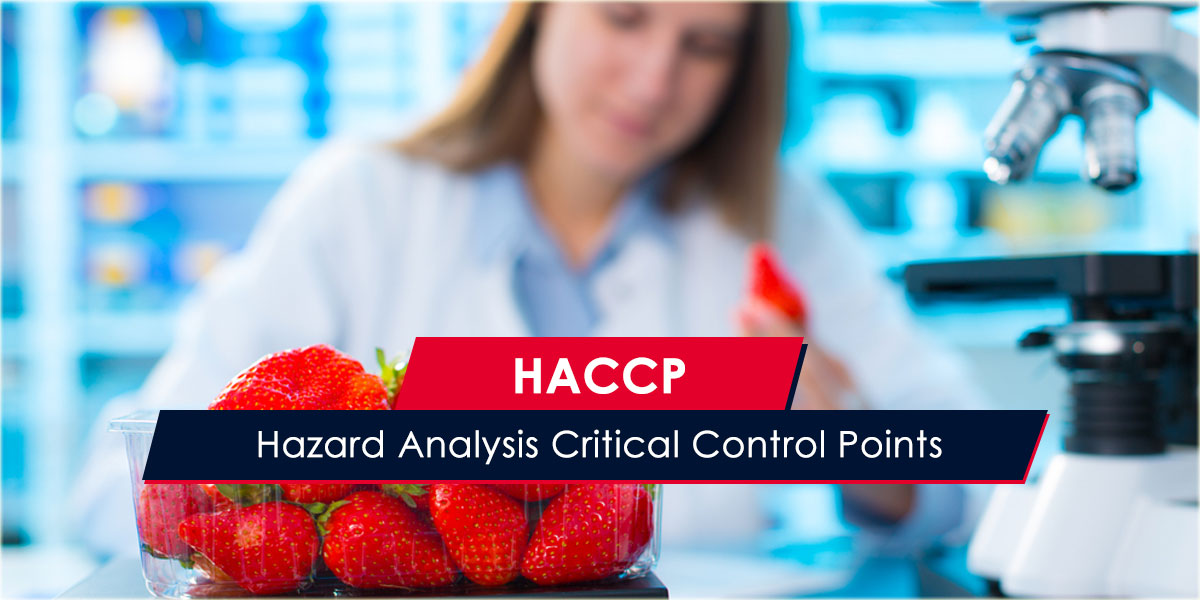 What is Hazard Analysis Critical Control Point (HACCP)
Hazard Analysis and Critical Control Point (HACCP) Certification - Food Safety Management System certification is a process control system designed to identify and prevent microbial and other hazards in food production and entire food chain. HACCP certification includes steps designed to prevent problems before they occur and to correct deviations through a systematic way as soon as they are detected.
Hazard Analysis Critical Control Points (HACCP) is the main platform for international legislation and good manufacturing practices for all sectors of the food industry. HACCP also forms a key component of many certified compliance standards and is recognized as a main element of international trade in food products.
HACCP certification enables the producers, processors, distributors, exporters, etc, of food products to utilize technical resources efficiently and in a cost effective manner in assuring food safety system.
HACCP is relevant to all sectors of the food industry, including primary producers, manufacturers, processors and food service operators who want to demonstrate their compliance with national or international food safety legislation requirements.
Today HACCP certification is being applied to industries other than food, such as cosmetics and pharmaceuticals.
What are the Benefits of HACCP?
» Allow organization within the food chain to demonstrate their commitment to food safety.
» Improved documentation more efficient and dynamic food safety hazard control.
» Reduces the need for, and the cost of end product testing.
» Reduces the likelihood of product recall & adverse publicity.
» Enhances customer satisfaction / reduces dissatisfaction.
» Facilitates better understanding of food packaging safety issues throughout the organization.
» Improves staff morale and motivation through a cleaner working environment.
» The edges over competitors who are not accredit.
For HACCP Certification
Call: 7500780000, 9837097100
Email: info@iqsglobal.com
Make an Enquiry
Fill the following form for HACCP Certification: